Originally article by Michele Galeotto designhotpot
Global luxury brands are trying very hard to conquer the Chinese market, fit in the local culture and engage with the consumers and their ever-changing behavior. While some brands appear to be succeeding in creating a real dialogue with their audience, some others are struggling to understand the local culture.
Gucci and Alessandro Michele's story of success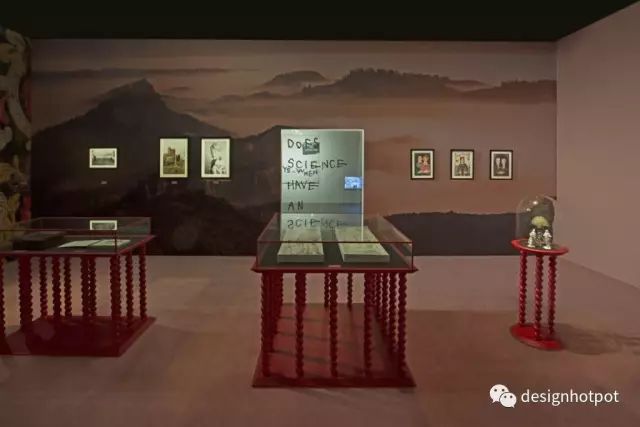 The 'A Magazine Curated By' art exhibit in Beijing featured favorites of Gucci creative director Alessandro Michele. This room showcased a "Cabinet of Curiosities," featuring several high jewellery themed art pieces. (Courtesy of jingdaily.com)

A successful example comes from Gucci, that fueled the expression of its brand identity in a slightly traditional way, by curating an art exhibition in Beijing's art district 798, together with the high-end fashion publication A Magazine Curated By. Luxury fashion houses are no strangers to the art world, and this is becoming increasingly so in China.  When Alessandro Michele took the role of Gucci's creative director in 2015, he gave the brand a more artistic, makeover. He was also responsible for the Chinese-inspired Gucci Tian pattern as well as Gucci Gram, an online collaboration with emerging contemporary artists from around the world. Last year, the Gucci Gram Tian campaign spotlighted photographers and illustrators in China, including the late Beijing-based photographer Ren Hang (R.I.P.) and Guangzhou-based artist Cao Fei. In 2015, Ren helped Gucci shoot a series of photos that were published online with many other talented photographers and visual artists around the world. The brand stated that Ren's photograph was successful in communicating the essence of the collection by combining human bodies, natural vistas and objects of desire "in the most deliciously confusing way." While Gucci showed the capability to understand the local mood, other brands have failed. Most notably Victoria's Secret and Dolce & Gabbana.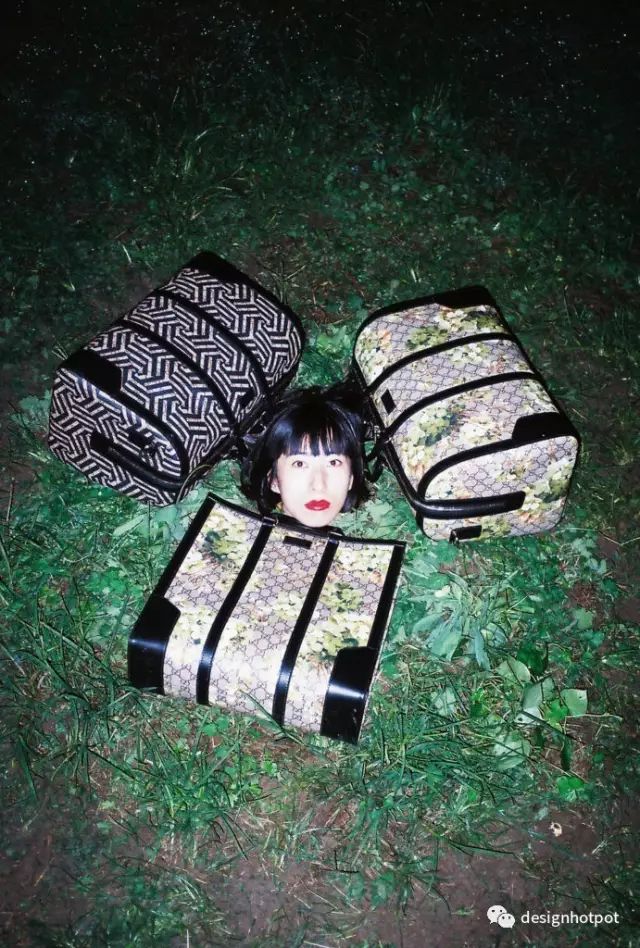 Ren Hang for Gucci. Image courtesy of mrsoundandvision.com

Victoria's Secret and their gaudy image of China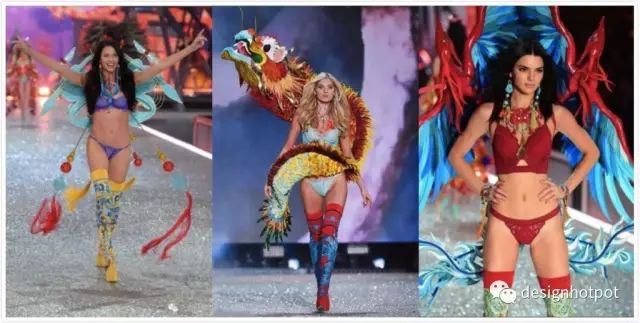 Supermodels Kendall Jenner with phoenix wings (R), Elsa Hosk with a dragon wrap (C), and Adriana Lima with embroidered stiletto boots (L) in the recent Victoria's Secret Fashion Show in Paris. Image courtesy of jingdaily.com
In last year's annual Victoria's Secret Fashion Show, the brand's additional attempts to woo Chinese consumers through dragon-themed outfits fell flat on China's internet. Several of the lingerie-clad models were sporting Chinese elements on their elaborate outfits, including Elsa Hosk's dragon wrap, Adriana Lima's embroidered stiletto boots, and Kendall Jenner's phoenix wings, among others. Right after the Victoria's Secret show was broadcast online to a global audience, it led to heated discussions on China's social media sites as most people failed to find Chinese traditional beauty in the outfits. On WeChat, many bloggers were less harsh about the presentation of Chinese culture. This wasn't the first time (and probably not the last) a foreign brand has tried to impress Chinese consumers through making Chinese cultural references with shocking or displeasing products. Chinese New Year seems always the best time of the year to come up with Chinese-cliché-fuelled products.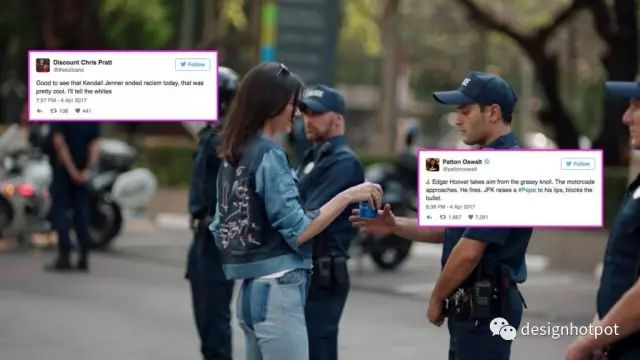 Twitter mockeries on a screenshot from the ad. Image courtesy of newnownext.com
Dolce & Gabbana and failing to learn from past mistakes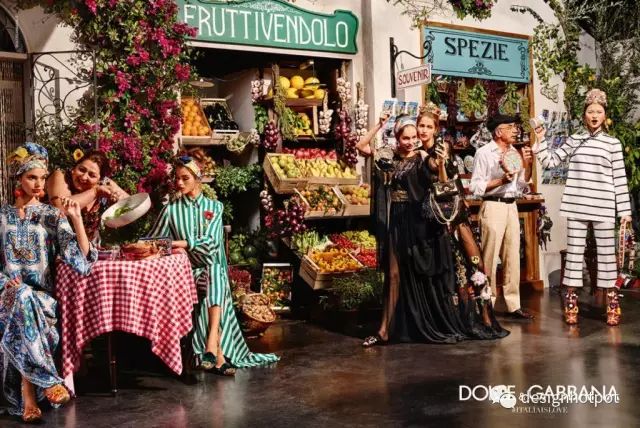 Dolce & Gabbana 2016 Spring Campaign
Differently from Gucci, Dolce & Gabbana decided to take on a more "aggressive" communication approach. Last year, Dolce & Gabbana caused a stir by sending its Asian models down the runway dressed as stereotypical "Chinese tourists" wearing qipaos and carrying cameras or a mobile phone to reference their fondness of taking countless photos. Not satisfied with it, D&G again casted models of Asian descent as Chinese tourists for their 2016 spring campaign ads. "The Chinese" are seen throughout the images reading Sicilian travel books, taking selfies with "locals" and carrying shopping bags.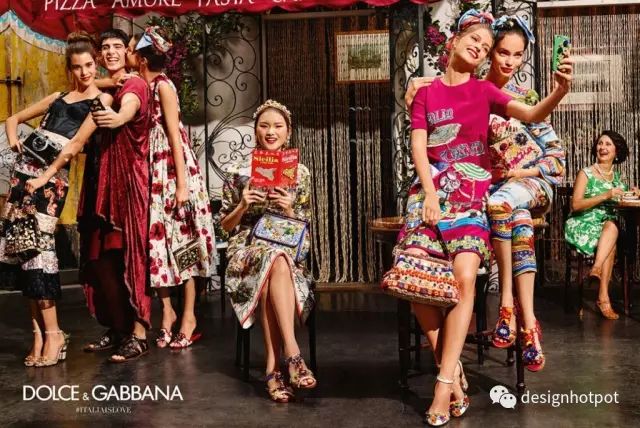 Dolce & Gabbana 2016 Spring Campaign
This year, Dolce & Gabbana they double the disaster. The controversy stems from a series of photos tagged DGLovesChina posted on the brand's official account on Chinese social network Weibo. Shot by photography team Morelli Brothers, the collection of photos shows several models wearing high-end fashion gowns pose themselves in Beijing's centuries-old hutongs and famous tourist attractions such as Tiananmen Square, passersby, tourists, taxi and pedicab drivers were featured prominently .The marketing campaign is part of the brand's attempt to localise itself to cater to Chinese consumers. D&G has launched similar campaigns in Hong Kong and Japan, in which models were seen against relatively fancier backgrounds with skyscrapers and flashing neon billboards.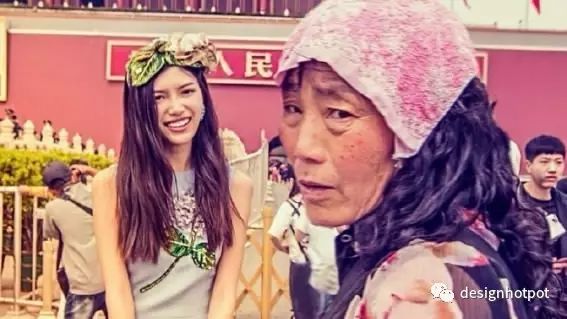 The most controversial shot from DGLovesChina campaign

Many saw the final outcome as cynical and reflecting the work of a marketing team with outdated methods and a stereotypical view of China.
The campaign didn't click with the target audience, and actually triggered a huge debate in Chinese social media on whether D&G intentionally stereotyped China by choosing outdated street views as background instead of advanced modern areas such as the financial district in the city. Many of the comments on the Chinese social media platform Weibo labeled the photo collection as "offensive." Comments on Weibo span from "What you love is not China, but Chinese people's money!" and "It almost looks like North Korea! This is definitely not what China looks like now!".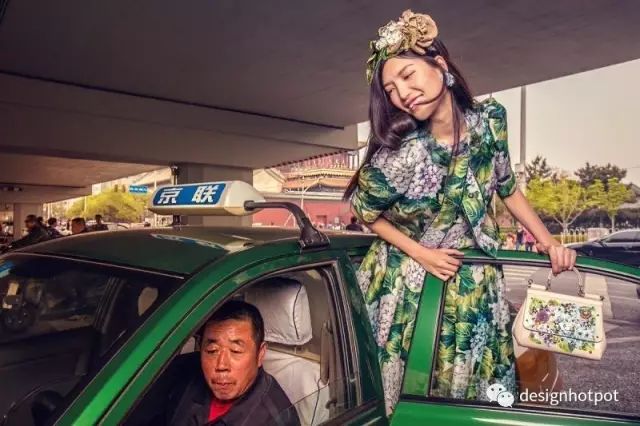 The spontaneous and irreverent style of the photographs may have clashed with the Chinese concept of "face", perhaps even on an international level . By "exposing" a side of China that doesn't feature its postive traits as formerly showcased during grand events like the Beijing Olympics, Dolce & Gabbana may have inadvertently embarrassed its hosts. Dolce & Gabbana has since taken the photos down, but it has not provided any comment or clarification.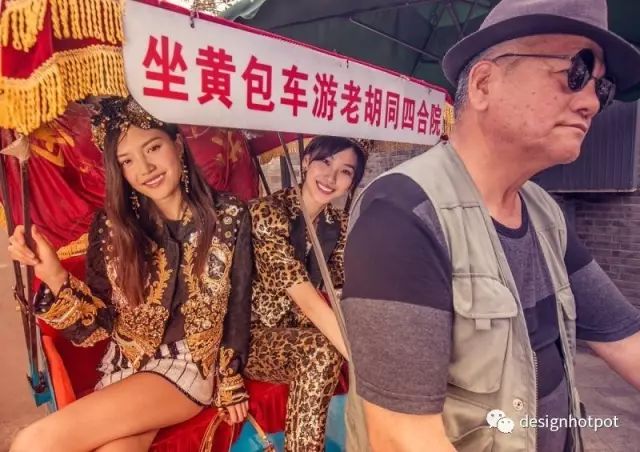 Dolce & Gabbana are not strangers to PR disasters in China. In 2012 the Dolce & Gabbana store in Hong Kong had released a policy forbidding Hong Kong residents from taking photos inside or outside its flagship store, purportedly in order to protect its "intellectual property." But residents were enraged after learning that mainland Chinese and foreign tourists were excluded from the photo ban. Insanity ensued, with more than 1,000 protestors shutting down Canton Street, photographing the store and forcing it to close early.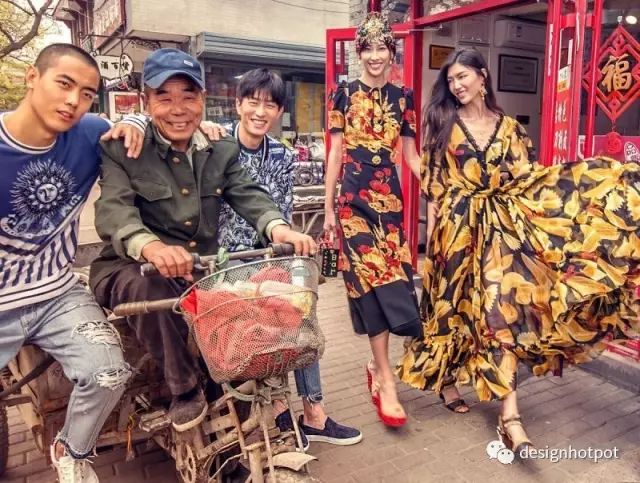 Conclusion
There's a level of ignorance that continues to pervade the fashion industry as a whole; and, particularly in Dolce & Gabbana, there seems to be no end to their outdated and stereotypical view of Asian culture. As the Chinese market is now one of the most important segments for these brands, many are going to need to rethink their Western perspective of Orientalism or stereotyped approach to Chinese culture. For many Chinese customers, if a brand cannot show an appropriate understanding of Chinese culture in its courting of the market, it is better just not to approach it at all.